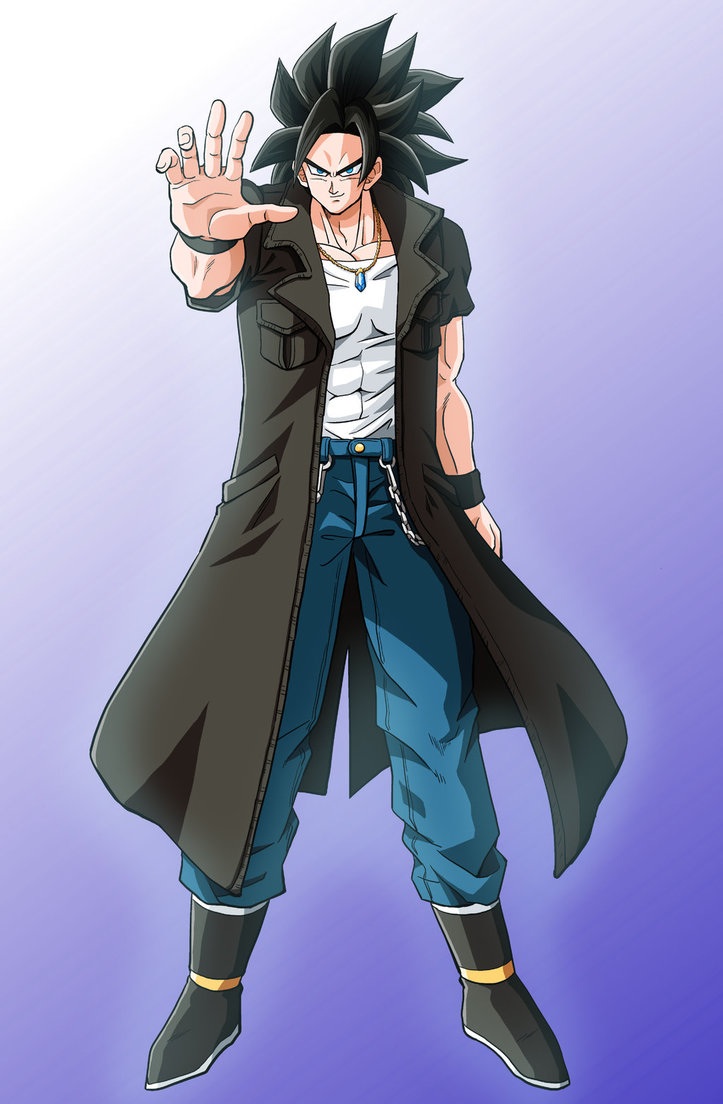 Name:
Goken Shoten
Age:
45
Village:
Konohagakure
Rank:
Retired, Previously the Yamikage [Old Kumogakure].
Tier:
S-3
Clan:
Shoten
Appearance:
[Above]
Personality:
Goken has a difficult personality to decipher. He is a good, moral individual, but his love for fighting often gets him into trouble. He has a few different qualities that make him stand out as an individual. The first, would be his absolute love for a good fight. He would fight any opponent that he feels is strong, because he wants to test himself against those who are more powerful than he is. His second attribute would be his pure heart. He will often go out of his way to help those in need. This was fostered since birth in the clan. The third and final attribute would be his stubbornness. He will fight against anyone to show how serious he is about what he believes in. If he believes something is right, he will die trying to preserve it.
First would be his obvious thrill for battle. This thrill runs in his blood, most of the members of this clan boast an increased love for battle as they were practically bred to be warriors. The clan teaches that combat is a way of life, useful not only for survival or growth, but also in fostering positive or negative relationships and teamwork. Any child growing up in the clan is taught how to fight from a young age. Goken was no different, though he did struggle a bit more than others at first, he was a late bloomer. Once he became a Chūnin, his skills prospered greatly, putting him as the number one Chūnin and later on special jōnin in the village. Though, that's not to say there weren't powerful ninja in the village of Yamigakure, just that he had surpassed all those who fought using only Taijutsu. 
Second, we have his pure hearted way of life. This was taught to him from a young age also though a but earlier than fighting. He was taught that he was meant to help those in need and protect any who were weaker than himself. His goal in life should be to get as strong as possible in order to build lasting friendships and to protect those who he considers a friend or family. He was also taught humility and not to let any strength he has go to his head. Anger management was also a big part of his training, or keeping a cool head no matter the situation. Though this was something that he had a hard time with, as he fought with his heart a lot more than he does with his mind. 
Finally, we have his headstrong attitude. He is very set in his ways, doing what he says he will do no matter how difficult it may be. This often leads to difficulty if he is tricked into a bet, like the time he had to handstand walk around the village five times. But, this attribute also leads to him being firm in his morals and ideals, willing to take his thoughts of right or wrong to a fight if need be, in order to prove his resolve to any who would question it. 
His personality remained mostly the same throughout his time as the Yamikage after he was instated. Though, the death of his sister played a role in making him more aggressive, time changed this back to the way it was. It was after the war, when he held off a large batallion of the enemy soldiers so that the platoon he was in charge of could get off the front lines as the rest of the Kage were regrouping to prep for their final attack, that he was defeated, though he managed to survive and was taken to the Fire temple to heal. When this finished, he realized he had no real home to return to, so he came back to the newly formed Kumogakure long enough to put Apollo in charge, before he and his family relocated to Konohagakure. It was here that he was able to retire and raise his son in peace with his family.
Top three skills:
Taijutsu, Senjutsu, Bukijutsu
Stats
: 
Total SP: 430 [400 + 30 clan bonus]



Strength: 100

Speed: 100

Durability: 100

Stamina: 30

Perception: 100

Puppets/Equipment:
Jutsu:
Any and all Shoten jutsu created.
Purpose:
To serve as the clan head for the Shoten clan and an important figure in Bet's life.